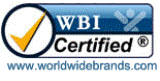 "Your purchase includes the foundation, zipper cover and shipping within the 48 states. Please select 8 or 5 inch and remember they are the same price, We also provide only the zipper cover if needed to cover existing foundations. Shipping is also included in the price."
KD Foundation – Constructed of sturdy spruce wood and engineered to be assembled in your room or area of choice. Covered in the fabric of your choice and style you prefer. We also offer different variations of style of covers that can be applied to the foundation.
Fully Upholstered KD Foundation – This is another version of the KD foundation fully upholstered and not allowing any wood to be visible to the customer. This version is also easily assembled and can be made to receive legs, thus eliminating the use of a steel frame.
"Fully Upholstered KD Foundation without Legs"
"Fully Upholstered KD Foundation with Legs"
"Upholstered KD Foundation without legs"
Regular Ortho Foundation – Standard foundation used in the bedding industry, but we manufacture to your specs and requirements meeting all FR rules and regulations.
Ironwood Bed Frames can be used as your Drop Shipment distribution facility. All of the transactions can be setup as per your requirements and we will be a blind shipper. Parcel and palletize goods can be shipped directly from us, which means no stock on your floor. Contact us and we will be happy to start this process.